Telec
1、 Importance of telec certification
Japanese telec certification is called Japanese radio wave law, also known as mic certification, which is a compulsory certification for wireless products in Japan.
Telec certification is mainly required for the export customs clearance of products, so the customer recognition of the certification is high, which can help the products to be sold better and faster in the Japanese market.
2、 Introduction to telec certification
According to the requirements of the radio law, the designated radio equipment shall be subject to type approval (i.e. conformity certification of technical regulations), and the certification agency shall be the registration and certification agency approved by mic in the designated radio equipment range.
Telec (Telecom Engineering Center) is the main registration and certification agency of Japanese radio equipment conformity certification.
3、 Telec Certification Type
Telec certification includes test certification and type certification.
Test certification is to verify each equipment unit, which is only valid for each verified equipment unit; type certification is to verify the samples of a batch of equipment of the same design and manufacture, which is valid for the batch of equipment, but if the design or manufacture of the equipment changes, the equipment will need to be re certified.
It is worth noting that for the use of non low power wireless power station and its terminal equipment, it is necessary to apply for license from mic. In addition, there are two cases for the compliance certification of telecommunication terminal equipment: for ordinary telephone devices, as long as jate certification is carried out according to the requirements of telecommunication industry law; for wireless terminal equipment, in addition to jate certification according to the requirements of telecommunication industry law, telec certification also needs to be carried out according to the requirements of radio law.
4、 Telec certification process
Cycle: CMC test provides you with the fastest authentication speed, which can be completed in 4 weeks.
Certification data:
1) Instructions;
2) Block diagram;
3) Circuit schematic diagram;
4) Operation description; (that is, the description of the working principle and process of chip and crystal oscillator in the block diagram of the opposite party, which needs to reflect the model and crystal oscillator information)
5) BOM (need to reflect all crystal information, chip model and all zero device tag numbers)
6)PCB Layout;
7) Tag number drawing (i.e. component location drawing on PCB)
8) Label; (the size and location map on the product shall be indicated to reflect the size of MIC logo, MIC number and Mic logo)
9)ISO9001;
10) Antenna specification;
11) Module specification;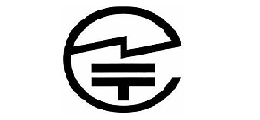 Jate certification in Japan
The Ministry of management and internal affairs, post and Telecommunications (mphpt) stipulated in the Japanese telecommunication business law that compulsory certification should be implemented for Japanese telecommunication equipment. Telecommunications business law was established in 1984. In Article 68, mphpt authorizes qualified agencies to implement the qualification of technical conditions. Jate certification is the common name of Japanese telecommunication law. Generally speaking, mobile phone products need to meet the test requirements of Japanese telecommunication law (commonly known as jate certification) and radio wave law (commonly known as telec certification) before they can be legally listed.
Jate certification mark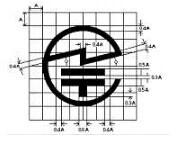 Jate certification requirements
1. Basic functions
2. Calling functions
3. Transmission timing
4. Random access control
5. Time alignment control
6. Location registration control
7. Function for combining with channel switching indication
8. Functions for receiving level reports
9. Functions to fully with the direction to stop transmission
10. Function automatically to suspend transmission when the receiving level has be come degraded
11. Function automatically to suspend transmission
12. Function to ensure important communication
Jate certification cycle
3-4 weeks
National Service Hotline400-1668-320
Contact
Business consulting:400-1668-320
after-sale service:0755-23720636
Enterprise mailbox:info@cmczj-lab.com
Shenzhen Headquarters:1 / F, building B, kaihuimao Industrial Park, Liyuan Road, Heping community, Fuhai street, Bao'an District, Shenzhen